This summer we welcomed to site our first cobot to carry out high volume, repeat work.
Thanks to funding from The Made Smarter Technology adoption programme we have purchased a collaborative robot to support our ongoing ambitions to bring more efficiencies in our processes.
The Made Smarter Technology adoption programme is currently delivering advice, support and funding to SME manufacturers based in the North East, North West, West Midlands, West of England and the Yorkshire and Humber regions.
Olympus Technologies, an innovative robotic integrator, installed the UR10e (Universal Robots) to our site as an integrated welding solution. The system includes an ESAB Aristo Mig 4004i SWF water cooled welding machine together with a DINSE robotic torch package.
The cobot will carry out the manufacture of high volume, repeat items such as stock posts, ramp frames, gate drop bolts and brackets.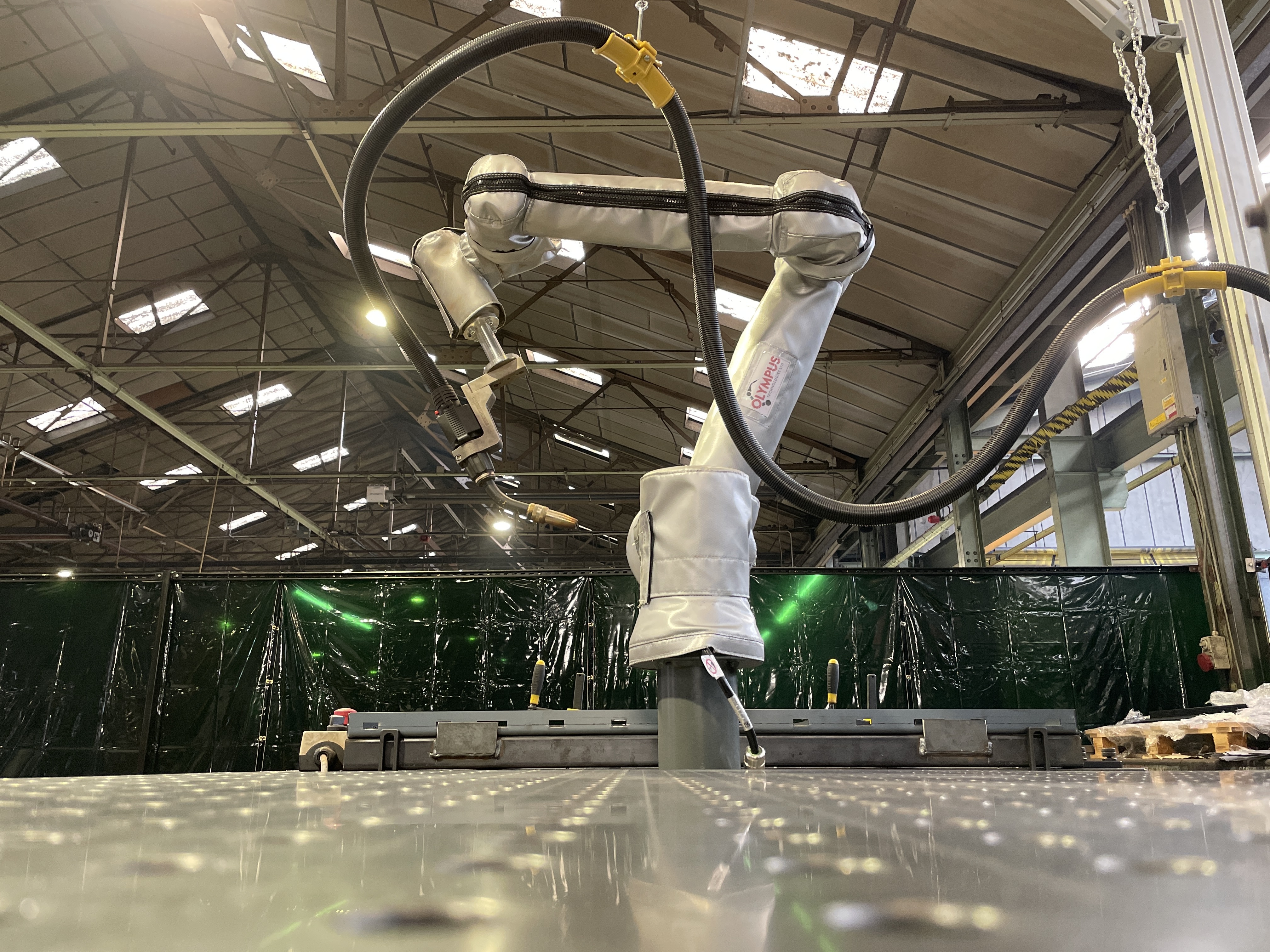 Our operations manager and head of continuous improvement, Ryan Pinder took part in two days of training at Olympus Technologies and commented on the installation: "It's great to see this investment into the business.
"Over recent years we've been making changes and improvements in the way we work, to make it better for our team but also for our customers. The installation of the cobot is an exciting next step in our journey to make continued efficiencies in our processes, without compromise on quality."
The cobot is just one of a number of new machine investments to our facility, others include a new machine to manufacture micro expanded metal mesh and also a powerful microscope to quality assure the micro mesh we're manufacturing.
To talk to us about our products and services, get in touch.